The Mayor of Cold Lake says a report that paints the cities spending habits in a bad light should be taken with a grain of salt. The Canadian Federation of Independent Business has released its Alberta Municipal Spending Watch Report. Their data says Cold Lake is spending almost $2000 more per person on capital spending than ten years prior.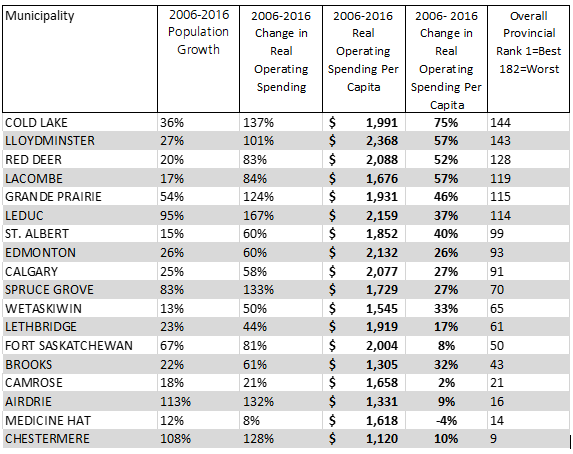 The group ranks the city at 144th spot, 38 out of the worst position. Craig Copeland says they're not telling the whole story.
"If they would have done their work, they would have realized Cold Lake had a significant revenue increase back in 2012 with the ID-349 money coming into the city."
Copeland says that jump skews the spending data enough to make the results a little far-fetched. Cold Lake passed its 2019 budgets in early December. They required a three percent tax increase to balance. Copeland says when it comes to taxes, Cold Lake isn't the most expensive place to live in the province.
"We rank at about the 70th highest in Alberta compared to like-minded municipalities. We're not the top of the class but we're down more about three-quarters of the way."
Lloydminster ranked one spot above Cold Lake while the City of Edmonton came in at number 93.