We want a better pool. That's what town of Bonnyville residents as well as those living in the MD said in an online survey. The survey, which started about a month ago, asked those living in the community where they would like to see some potential federal funding headed to.
The answers were discussed at last nights town council. A Pool was chosen as number one most wanted, with an arts center to replace the soon-to-be gone Lyle Victor Albert Centre and expansion at the C2 as the runners-up. Mayor Gene Sobolewski believes all three could be accomplished with funding going towards expansion at the C2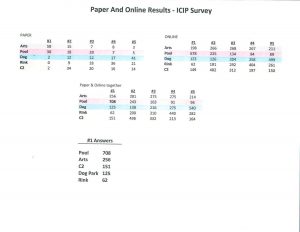 The survey ran for the course of a month and asked questions like "How important is recreation to you and your family?" Other popular answers included a kids play area and movie theatre. There is no set schedule for when any of the projects may become a reality.