UPDATE: Yves Leon Joly has been located safe and unharmed. Police thank residents for their assistance.
—————————————————————–
St. Paul RCMP are looking for 56-year old Yves Leon Joly.
Joly has not been heard from since December 23rd and there is a general concern for his well-being.
He is described as Caucasian, approximately 5'11 to 6 feet tall, 180 pounds with blonde hair and blue eyes. Joly may be driving a white 2007 Chevy Silverado with the license plate KYH 615.
Anyone with information on Joly's whereabouts is asked to contact St. Paul RCMP or Crime Stoppers.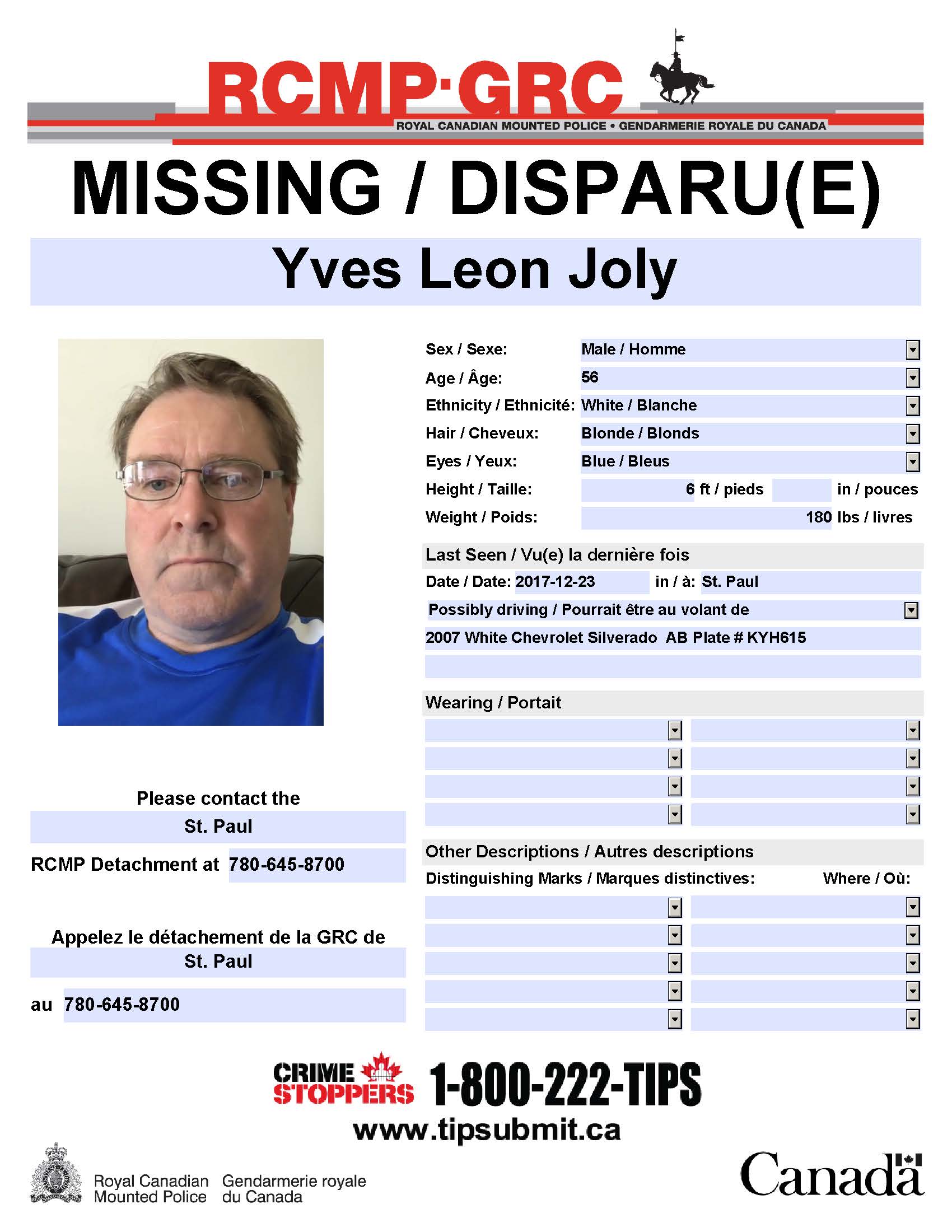 article by Daniel Soul