Updated March 18th, 2018
The RCMP Major Crimes unit has arrested 53 year old Margaret Simon in relation to the investigation of the murder. Mounties are saying she may have assisted her son  Lloyd Wesley Boudreau,  who is still wanted for first degree murder,  with evading the police and disposing of physical evidence of the crime. She is set to appear in Lac La Biche Provincial Court tomorrow.
Lloyd Boudreau and  Mandi Leigh Boucher  are still wanted by RCMP. Police consider him to be armed and dangerous and not to approach him.  Anyone with information on his whereabouts is urged contact the Lac La Biche RCMP at 780-623-4380 or Crime Stoppers.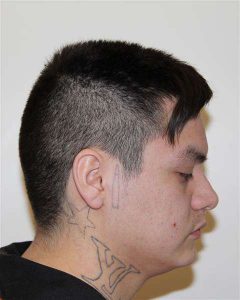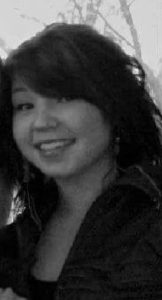 ======
The RCMP's Major Crimes Unit has obtained a warrant of arrest for Lloyd Wesley Boudreau (22) of Lac La Biche in connection with the first degree murder of 26-year-old Michael Matthew Mountain, also of Lac La Biche, on Saturday, October 28, 2017.
The investigation to date has confirmed that Mandi Leigh Boucher (25) of the Buffalo Lake Metis Settlement, and who was reported missing to the Boyle RCMP Detachment on the same day that Michael Mountain's body was discovered in Lac La Biche, is known to Lloyd Boudreau and may be in his company. Investigators have been following up on tips that Boudreau and Boucher have been seen in Lac La Biche, St. Paul, Boyle and Edmonton.
The RCMP believes that Lloyd Boudreau may be armed and dangerous and would like to caution the public not to approach him if he is seen but instead call police immediately. Lloyd Boudreau is described as follows:
– 22-year-old Metis man
– Approximately 85 kg (188 lbs) in weight
– Approximately 168 cm (5'6") in height
– Black hair
– Brown eyes
– Tattoos on his neck and the right side of his face.
Mandi Boucher is described as follows:
– 25-year-old Metis woman
– Approximately 155 cm (5"1") in height
– Approximately 68 kg (150 lbs) in weight
– Brown hair
– Green eyes
The RCMP requests that anyone with information about this case call the Lac La Biche RCMP Detachment. In the event that callers wish to remain anonymous, they are encouraged to contact Crime Stoppers by phone at 1-800-222-8477 (TIPS), or by internet at www.tipsubmit.com.